Course Design
Our design work falls into two categories:
Designing leadership and education courses;
Using our knowledge of active learning and metacognition we co-design cross-industry courses.
We have designed training courses for national and global organisations; the courses we have designed are used in over 100 countries. Our specialist team, with over 200 years of experience in providing exceptional learning experiences and environments, are learning experts.
Aim: To create a purposeful and positive learning environment through providing a high quality learning experience.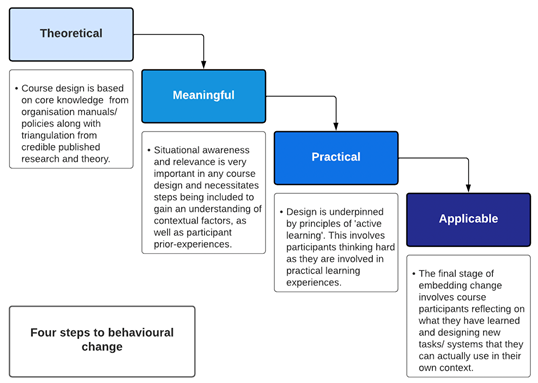 Typically, our course design includes the following elements:
Clear student learning outcomes (knowledge, skills, understanding);
Engaging learning activities;
High quality instructional materials;
Interaction and engagement;
Feedback/ quality assurance build in.