ABOUT US
School Leaders Training is a respected professional services company for schools. We provide training and consultancy services in four core areas:
Leadership and Management Development;
Career Development (organisations and individuals);
21st Century Teaching and Learning.
HOW WE WORK
Each of our team of experienced former-headteachers, all with their own areas of specialty, is different but incredible in their own way. By relentlessly listening to the schools we work with, we are able to offer a range of professional services to enable and increase performance, excellence and success.
I hope that you find the information on this website useful. A pdf overview of our services is available to download here. Please do not hesitate to get in touch to discuss any potential ideas for how we might work together. (You can watch our welcome video here).
Welcome to School Leaders Training Limited
Richard Hester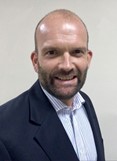 "In being involved in schools for over twenty-five years, as a teacher, senior leader and headteacher, I was fortunate to be inspired by many great educators and leaders. The reason I founded School Leaders is simple. I wanted to give others the chance to be as successful as those who inspired me and had such an impact on their students, and I always loved providing opportunities for staff training, coaching and mentoring in order to maximise potential."
*Along with a Masters' degree in Education Leadership and Management, a PGCE and a degree in International Management Systems, Richard is currently also studying part-time for an EdD at the University of Bath. He has worked with schools throughout UK, Europe and Asia and has presented at many educational conferences in England as well as in Glasgow, Amsterdam, Colombo, Rome and Prague.
| | | |
| --- | --- | --- |
| | The training was provided in a constructive and effective manner, with a real focus on how, as well as what, things could be done. All staff came away with useful and practical action points to further develop their leadership skills and confidence. | |
Julia Waters, Executive Headteacher, Sacred Heart School, Wimbledon and Headteacher, Ursuline High School, Wimbledon.