Career Development
For Organisations
WE CAN SUPPORT YOUR EMPLOYEES TO:
Deliver appraisal/ performance management processes;
Develop their conducting interview skills and techniques (see below);
Improve their feedback and tough conversations skills (see below);
Develop their awareness of unconscious bias (see below);
Understand techniques for increasing retention;
Develop effective induction programmes;
Improve their time-management strategies.
"If you look after your staff, they'll look after your customers. It's that simple." Richard Branson.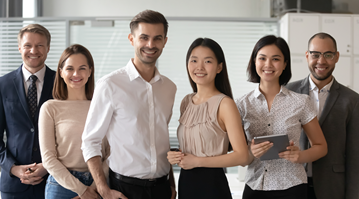 For Individuals
WE CAN SUPPORT YOU TO:
Plan a career path and clear goals;
Implement effective job search strategies;
Structure and write an effective and impressive CV/ letter of application/ job application;
Receive interview practice, feedback and support to develop skills and confidence;
Improve your time-management strategies.
"Put yourself in a place where luck can find you."