Using Metacognition to Enhance Learning
Course Details
The benefits of metacognition are being talked about widely. It is more than 'learning about learning' or 'thinking about thinking' and there are a range of pupil benefits from teaching staff using metacognitive strategies. This course examines what metacognition actually is, how it can be used to develop pupil independence and taking control of their learning, as well as examining motivation in pupils. Through a variety of practical activities, attendees will learn a range of strategies and questioning techniques that can be used in their classroom.
By the end of the course
Delegates will have looked at how metacognition can be developed in different subjects, reflected on its current and potential use in their own classroom, and formulated a preliminary action plan to implement metacognitive strategies in their lessons.
Who is this training for?
Any teaching staff.
Course format
This training can be delivered in-school as part of a training day or as an after-school 2-hour twilight session. Please contact us to discuss your requirements.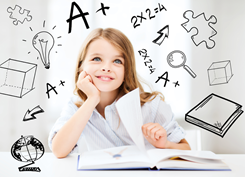 What delegates have said:
"The training demonstrated different aspects of metacognition and how we can use the approach with all our pupils. A good mix of practical activities, sharing information and discussion."
Please click here to contact us to find out more.