Building Effective Teams
Training overview
Schools and teachers can often work in quite insular circumstances, and just by putting people together does not ensure that they will work as an effective team. This course will look at a range of important factors in developing and building effective teams. Participants will be exposed to a range of practical examples to help their own self-awareness as a leader, as well as have practical strategies suggested to put into practice.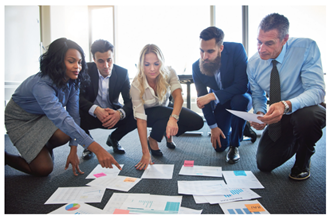 Who will benefit from this training
This course is designed for new, or aspiring leaders, or for more experienced leaders who would like a refresher.
By the end of the course, participants will:
appreciate important aspects of building teams and a positive team culture;
understand the importance of purpose and progress;
have a number of strategies to take away to develop professional collaboration;
have reflected on their own strengths and beliefs as a leader, with regards to building teams.
Format:
The course consists of six self-study online modules, using our specialist e-learning platform including audio and video. Each module is expected to take around 25 minutes to complete. Participants are assessed at the end of each module by an auto-assessed quiz, and successful completion of the course will result in the participant receiving an externally certified certificate.
Cost:
For a limited period of time, we are offering an initial introductory offer price of just £25 per participant (rather than the standard £30).
How to join the course:
Payment can be made through our e-commerce website (click here) or for organisations that would like an invoice please contact us, and we will arrange for the required number of course logins for staff to take the course, and will invoice the school directly.